Issue 2: 1987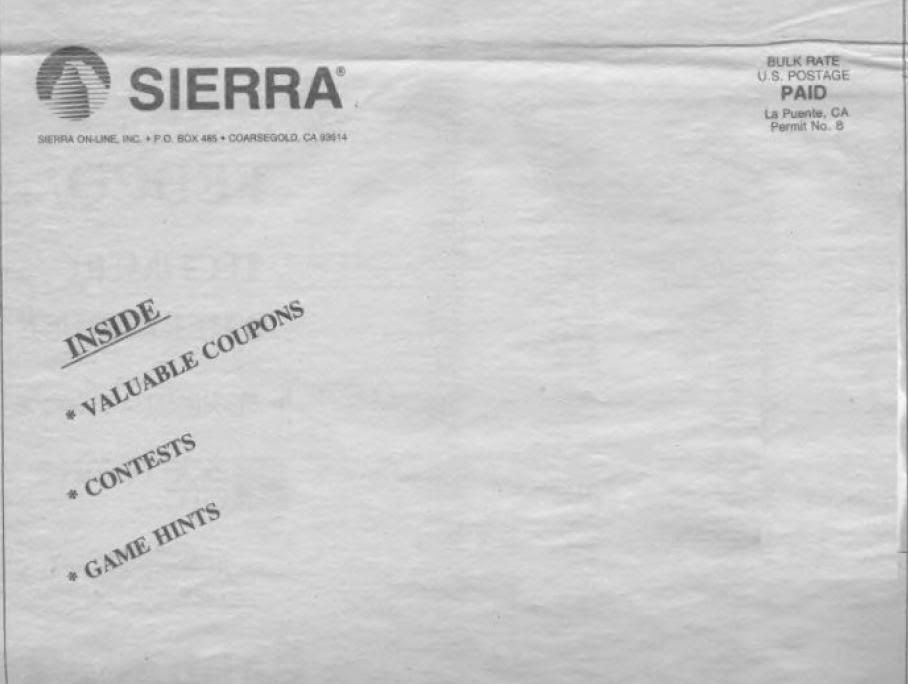 IMPORTANT NOTE FROM SIERRA ON-LINE INTERACTION
This issue, which is listed as Issue 2, was published in 1987. You will note that there is a significant gap between the first and second issue. While there were newsletters printed between 1981 and 1987, these newsletters are not available on Sierra Gamers. Furthermore, the proprietor of this site, David Reese, does not have copies of these missing newsletters.
That being said, for the time being, this issue is being listed as Issue 2. If the prior newsletters can be located, they will be added to the site and the issue numbering will be changed accordingly. If you have a copy of one of these Missing Issues (either a physical copy or a digital copy), please email David Reese at moc.liamg|aqnorebo#moc.liamg|aqnorebo.
---
This website is © 2010-2011 David Reese. All rights reserved. All images and content, including, but not limited to, the Interaction Magazine logo and articles from the magazine, are the property of their respective owners. Interaction Magazine has been made available to the public on the SierraGamers website, and is considered a part of the public domain. Image hosting provided by Photobucket.