Corny Cartoons Captured!

We are pleased to announce the winners of the latest Cartoon contest. The prize winners are: Bill Carr of Clovis, New Mexico and Kent Lee of Flushing, New York.
Sierra's Cartoon contest is an ongoing event, so send in your submissions now! Winning entries will receive the Sierra producto f their choice, and their cartoon will be published in the newsletter. The number of winners will depend on the quality of the entries.
Cartoon entries must be in black in (not in pencil or in color) on white unlined paper (please do not fold cartoons). Each cartoon should relate to one or more of Sierra's products. All submissions become the property of Sierra On-Line, Inc.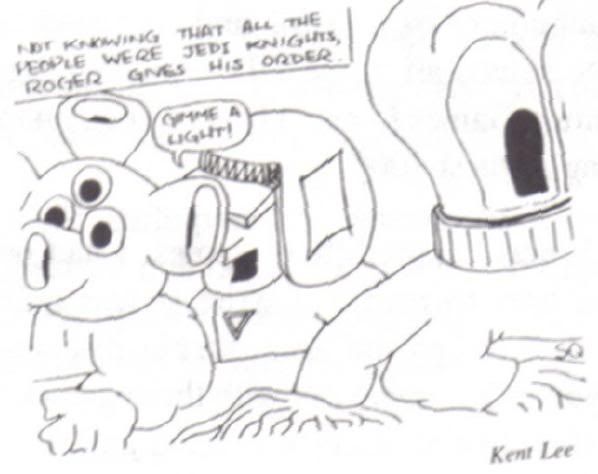 ---
This website is © 2010-2011 David Reese. All rights reserved. All images and content, including, but not limited to, the Interaction Magazine logo and articles from the magazine, are the property of their respective owners. Interaction Magazine has been made available to the public on the SierraGamers website, and is considered a part of the public domain. Image hosting provided by Photobucket.